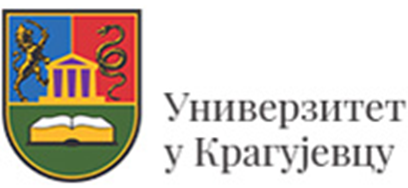 University of Kragujevac was established on the foundations of the Lyceum of the Principality of Serbia. Lyceum was the first higher education institution in Serbia, established in Kragujevac by the decree of Prince Milos Obrenovic on 1 July 1838. When Belgrade became the capital city of Serbia, most of the ministries moved there along with the Lyceum. In 1863 Lyceum was renamed into the Belgrade Higher School and in 1905 it eventually became the University of Belgrade.
In 1960s, the first modern higher education institutions emerged in Kragujevac, leading to the establishment of the University "Svetozar Marković" on 21 May 1976,[citation needed] today known as the University of Kragujevac. At its beginning, the University of Kragujevac incorporated five faculties (Mechanical Engineering, Economics, Law, Natural Sciences & Mathematics, and Medicine), the College of Mechanical Engineering in Kraljevo, as well as two research institutes: Small Grains Research Institute in Kragujevac and Fruit Research Institute in Čačak. 1970's was a decade of exponential rise in number of higher education institutions in the former Yugoslavia when alongside Kragujevac universities in Osijek, Rijeka, Split, Mostar, Podgorica, Bitola, Maribor, Banja Luka and Tuzla all opened their doors.
Today, University of Kragujevac consists of twelve faculties with around 14,000 students and 1,200 professors and associates. It offers 118 study programs at the undergraduate, graduate and doctoral level. To date, over 33,000 students have graduated from the university, over 1,000 have earned their master's degree and over 800 defended their doctoral dissertation.