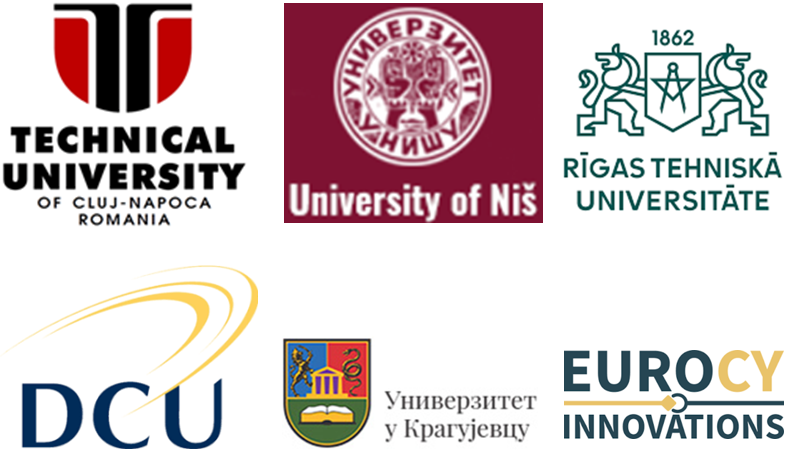 Start date: 03/10/2022
End date: 02/10/2025
Total duration: 36 months
Technical University of Cluj-Napoca is Lead coordinator of the CALLME project and the consortium is comprised by Technical Universities and SMEs partners that are coming from Cyprus, Latvia, Ireland and Serbia.
"Collaborative e-platform for innovation and educational enhancement in medical engineering" – CALLME Project Reference: 2022-1-RO01-KA220-HED-000087703 is an ERASMUS+ program which was funded within the key action 2 Cooperation Partnerships.
The project deals with the lack of cooperation between higher education institutions, clinics, and businesses in European countries, leading to education not meeting market requirements and limited use of modern research methods and engineering techniques. The Knowledge Triangle Network aims to resolve these issues by enabling the application of STEM philosophy and related technologies in medical engineering education, coordinating collaboration between HEI, clinics, and companies, including more women researchers, and establishing virtual centers (E-Centers) and an E-COOL platform for constant knowledge exchange and transferability of achievements. The network also aims to foster an entrepreneurial and innovative higher education sector, encourage innovative learning and teaching practices, and provide standardized modular course design to allow for lifelong learning and skill development. Ultimately, the goal is to create a Pan-European educational platform for further education and specialization in the field of medical engineering and the integration of novel medical techniques into society. The CALLME project will bring added value of the project to the European community, including novel ICT solutions in medical engineering education and research that are standardized for all countries and contribute to strengthening cooperation between universities, medical clinics, training providers, and SMEs. The project also seeks to strengthen capacity building through a virtual network of staff, contribute to internationalization strategies, and establish a basis for the creation of Knowledge and Innovation Communities (KIC). The objective is to develop an integrated system through the E-COOL platform that will improve the European level of STEM application to learning principles, including Geometrical Modelling, Virtual Reality, Personalized medicine, and other specific subfields. The project team aims to ensure possible uptake beyond the partnership, including in KICs, and to provide support for already formed KICs across the EU.